Here at Amigos Caffè people matter more than numbers.
According to this philosophy, we have built a company that is able to provide its customers more than just a product: we offer an intense experience, made of business relationships, technical skills and a passion for coffee.
How it started
The first premises of Amigos Caffè consisted of a small warehouse of 40 mq in the suburbs of Trieste. Severino Mingardi, his wife Maria and an old 30 kg roasting machine set up a Project which today makes us proud and that extends beyond national borders all over Europe, producing and exporting high quality Italian coffee.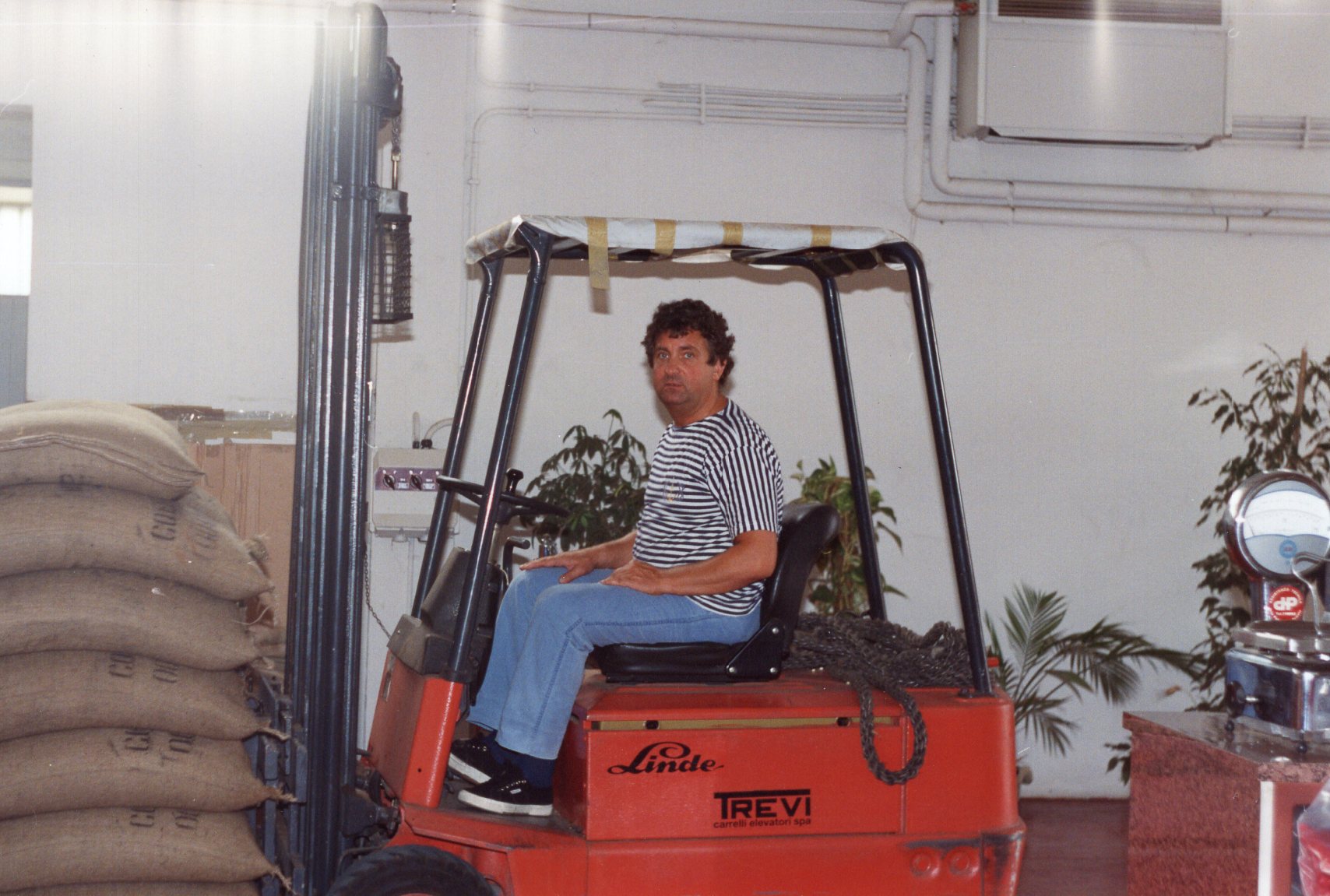 Setting out to conquer the East
Here we are in Trieste in the first operating premises of Amigos Caffè, incorporating a new key element into the company's expansion strategy. The first trade project to conquer Central and Eastern Europe was worked out here.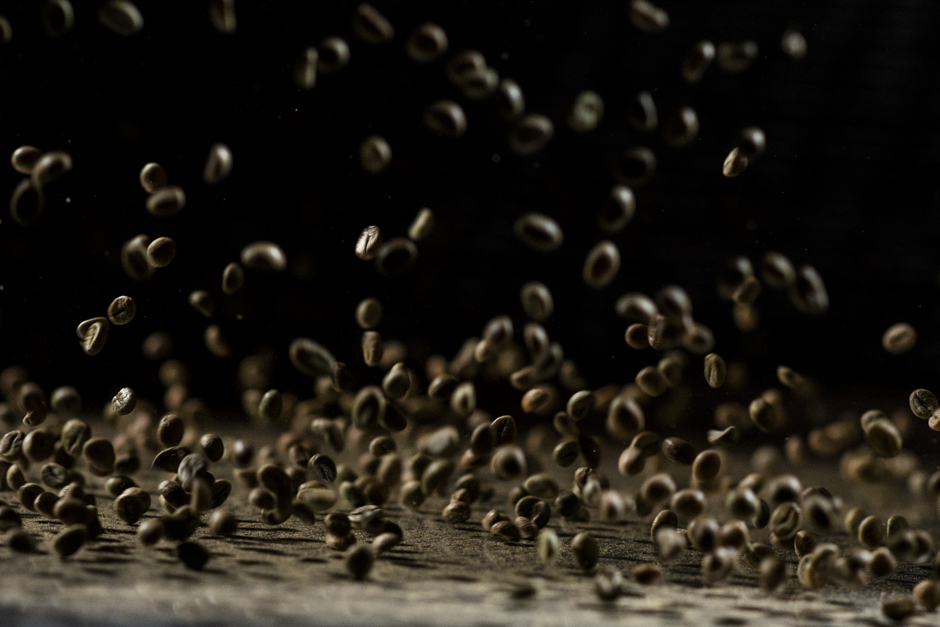 Make way for the coffee
Production expanded and more room was needed to store the growing coffee volumes in demand on the market, therefore – with the enthusiasm we are known for – we inaugurated our new plant in the industrial estate of Muggia (TS), Strada delle Saline 3. The equipment in the new production plant guarantees high standards of coffee roasting, cherry processing, packaging and storage.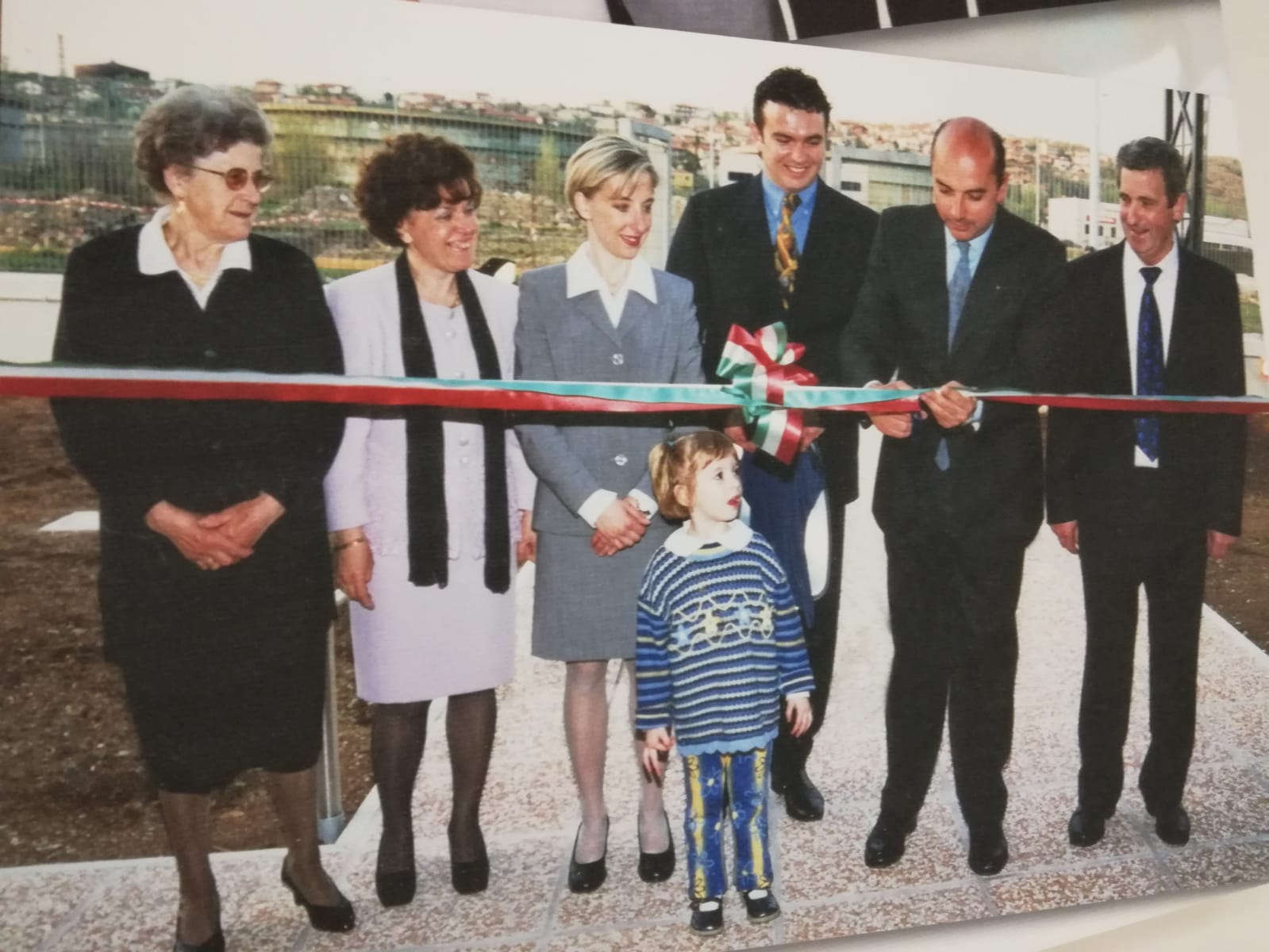 Bigger and bigger
Seven years after the inauguration of the production plant, production plant no. 2 was added up to make way for the production of coffee pods and capsules and for vacuum packing. Once again, Amigos Caffè has proven that it is capable – through continuous improvement – of adapting to changes and to meet new market needs.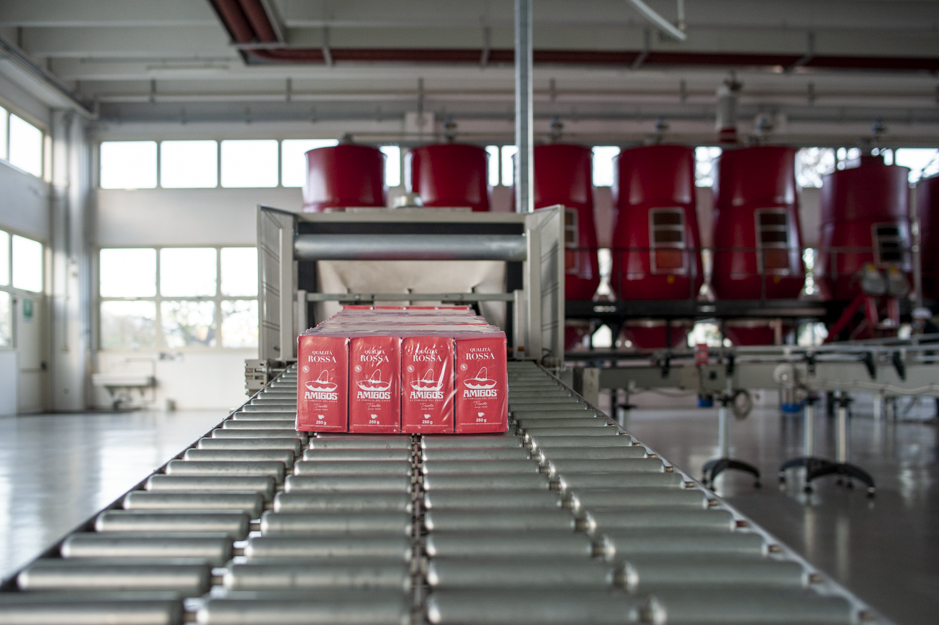 The company grows, the smell of coffee remains
Today, Amigos Caffè plants cover a surface area of 11,000 mq and boast modern, cutting-edge equipment capable of producing 1,600 Kg of coffee per hour. With the current production volumes, we can serve the Trieste market as well as the markets of Central and Eastern Europe and offer the option of toll manufacturing. What has never changed is our employees' love of coffee, a love, which Arianna Mingardi – currently at the helm of the company – is striving to keep alive and to hand over to the next generation.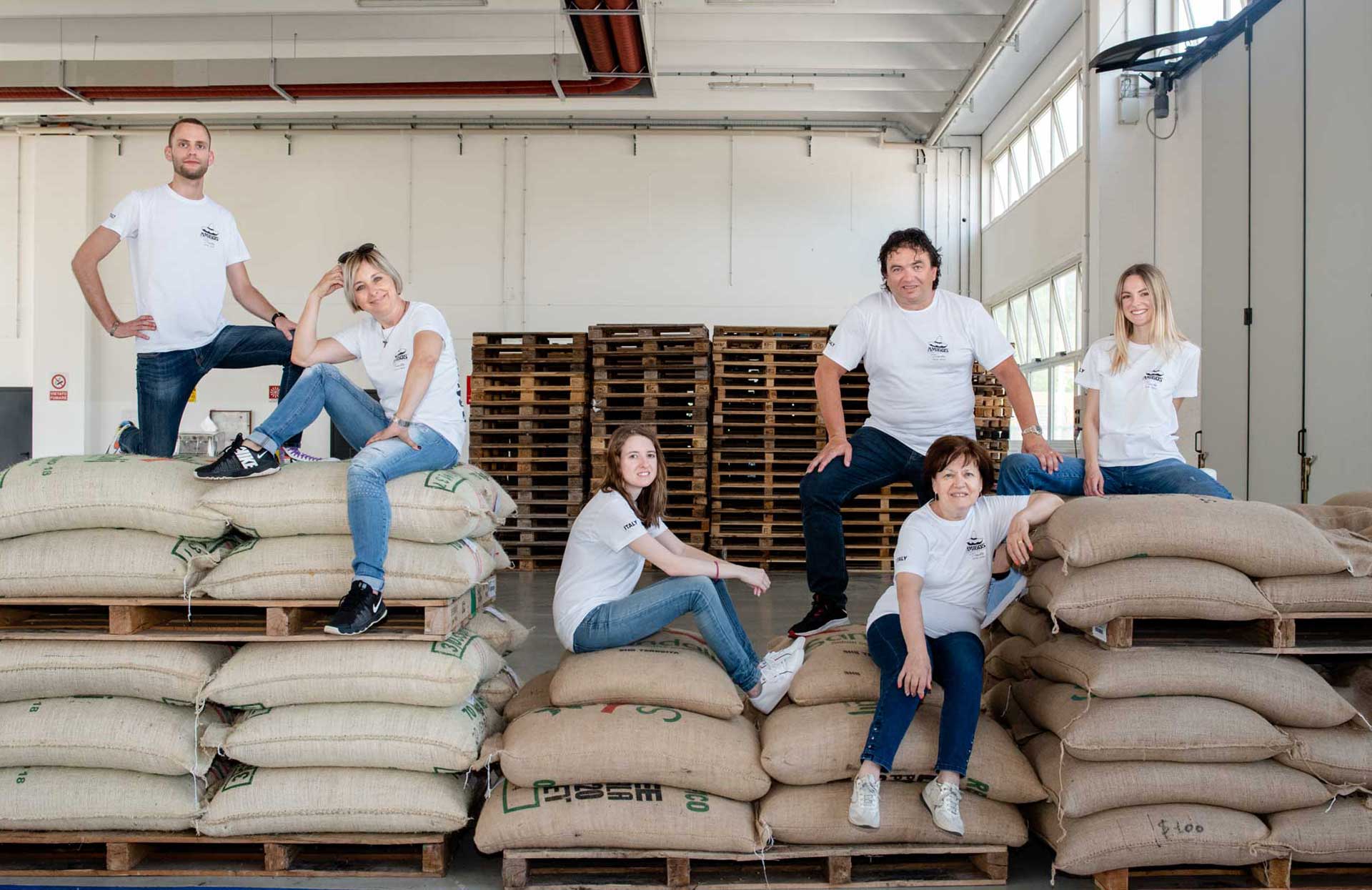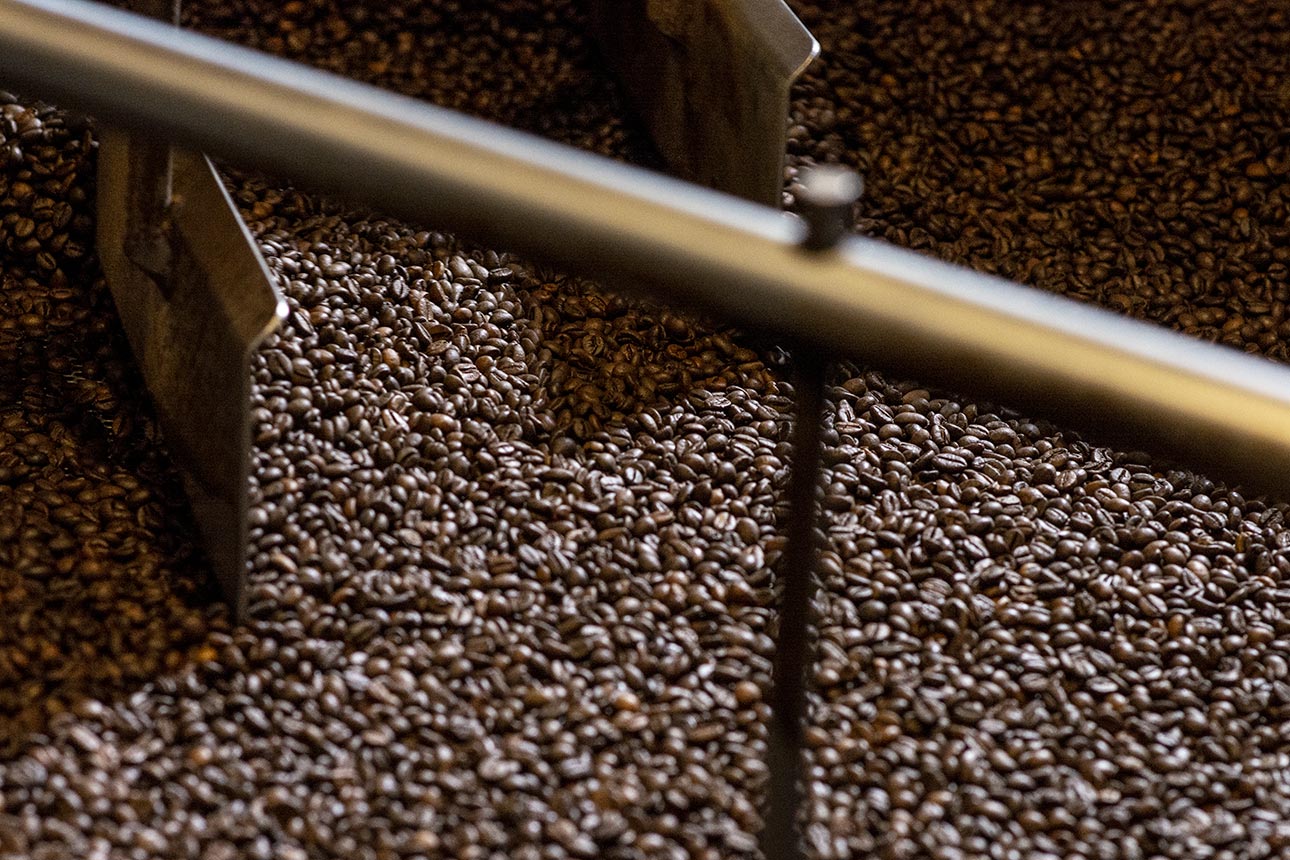 If you are looking to outsource part of your production, here at Amigos you will find valuable allies.
Our selection and creation of new coffee blends are increasingly called for by all those who intend to market their own coffee brands with the backing of a supplier with the necessary knowledge and experience to offer high quality products.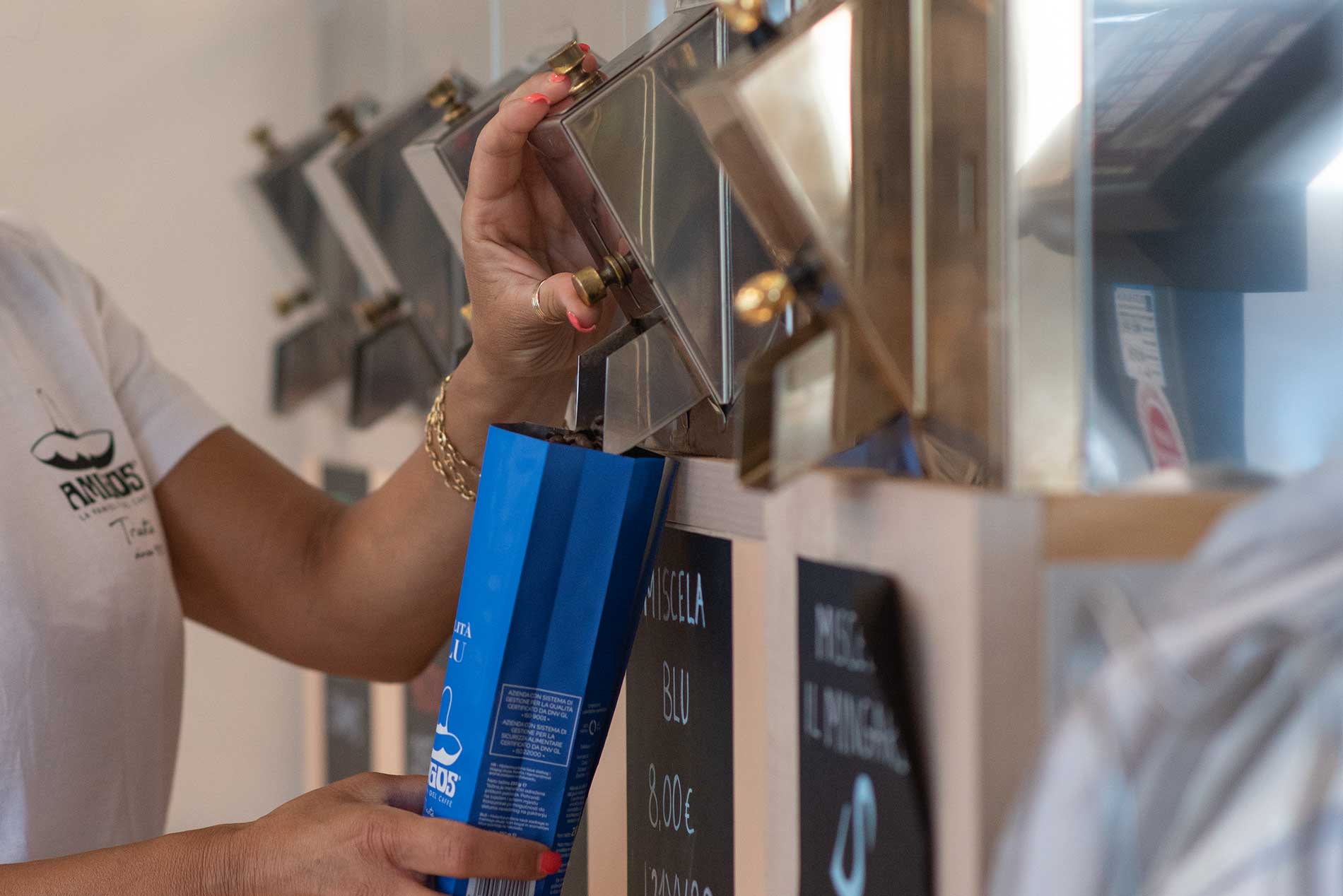 Our home is your home: we are open from Monday to Friday from 8 a.m. to 1 p.m. and from 3 p.m. to 6 p.m. to welcome you and assist you with your direct purchase of coffee. Our company's outlet has a convenient car park, it's easily accessible by those who work in the Trieste and Muggia industrial area and is always highly valued by those who enjoy a rich and stress-free shopping experience.
We provide home delivery every Tuesday and Friday in the province of Trieste for orders placed on the phone or via our online shop.
For further information about our company's outlet please call +39 040 9235052.
The secret blend is our people.
CELEBRATE WITH US AMIGOS CAFFÈ'S 40TH ANNIVERSARY.
The secret blend is our people.
CELEBRATE WITH US AMIGOS CAFFÈ'S 40TH ANNIVERSARY.
Book a tour of our premises
Would you like to have a closer look at our roastery?
Fill in the form, we will contact you to book a visit.